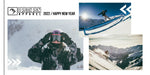 Alright guys, time to reset it all again. After a strange couple of years, what's coming for us in 2022? Aliens may be? No clue, but hopefully lots of powder and good times.
To start year right, Brethren boss Aisling was on That Seasonaire Podcast! 
"Recorded back in November, Aisling runs us through her experiences from her days as a fashion student in Bristol, right the way through to running a snowboard-wear business in the alps sharing her tips and advice along the way

Aisling shares the highs, lows and hiccups of Brethren's journey, and we hear how Aisling went from hating ski holidays to living in the ski town of Mayrhofen in Austria."
Listen to That Seasonaire Podcast right here!